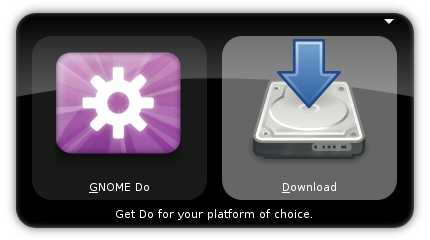 Download GNOME Do Now!
Do can be installed on any major GNU/Linux distribution using your package manager. Some distributions even bundle Do by default, so you may already have it installed on your computer.
If you do not already have Do, or you want to upgrade to the latest release, you can find distribution-specific installation instructions below.